Autor
Judyta Polak
Polcom helps enterprises to meet GDPR requirements
Read more
Polcom Data Center, thanks to its cooperation with eSecure, provides Security Operations Center (SOC) service which responds to the new regulations within the scope of GDPR and the act on cybersecurity which will come into force in May 2018.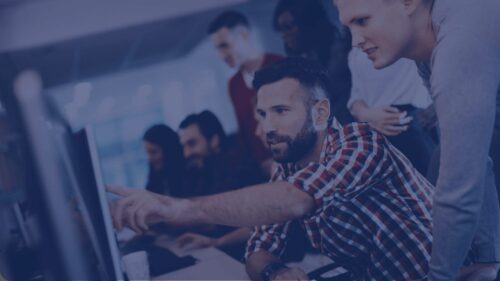 – While deciding about the SOC service implementation, the choice of a partner who would enable our customers not only to increase the security level but also adapt to new regulations, was important for us. Enormous leaks of personal data prove that implementation of such solutions is a must, Paweł Fundament, a member of the team responsible for SOC at Polcom Data Center, says. According to the new act, reporting violations to an appropriate authority within 72 hours from the moment of security incident detection shall be an obligation of entrepreneurs. Moreover, within the framework of the GDPR regulations, personal data administrator will be obliged to remove or move personal data upon their owner's request.
The SOC service operating 24/7 makes it possible to automate many complex and time-consuming security management processes within an enterprise. The application of SOC increases efficiency of security management processes and facilitates meeting legal requirements and security standards in enterprises (among other things, the Polish Financial Supervision Authority, PCI-DSS, GDPR, the act on cybersecurity).
As Paweł Fundament adds, the objective of the SOC service is to enable our customers to react more quickly to various kinds of cyberattacks and it solves the issue related to meeting the guidelines contained in the GDPR regulation. It is extremely important because, as professional reports state, the number of cyberattacks is continually increasing, e.g. In 2016 in Poland the coefficient increased by as much as 46%.
Round-the-clock care of three lines of support of Polcom's engineers and automation of detection and reporting incidents related to cybersecurity create an integral solution which makes it possible to introduce a coherent security policy and cost optimization in enterprises. It is worth noticing that Polcom, as one of the largest data processing centers in Poland, has at its disposal specialized team of engineers and provides its services based on two locations.
– Such incidents as, for example, the enormous leaks of personal data of over 57 million users of Uber show that introduction of a coherent policy connected with cybersecurity in enterprises and proper personal data security management may protect enterprises against financial losses resulting, for instance, from maladjustment to the new regulations and loss of a good image, Paweł Fundament emphasizes.
As Ewa Pasewicz, Vice-president of eSecure that specializes in creating software that increases the level of security in companies, notices, The objective of the new regulations and directives is to draw the attention to the arrangement of the ITC security area. Alongside possible penalties everyone threatens us with in the event of their violation, it should be remembered that the major objective is a preventive action. Then we can sleep peacefully knowing that the most critical processes within an organization are monitored and prioritized. Such arrangement is possible thanks to IT tools that contain a huge knowledge base and suggest best practices. The GDPR shows that each institution should pay attention to these aspects. Both in order not to lose their image but also to be prepared for the possible supervisor's inspection who will verify the conducted risk analysis, appropriate security measures or the way of handling incidents. We areextremely glad that such Partner as Polcom meets these expectations and provides the GDPR and SOC services for both small and large Enterprises. The subscription service makes it possible to use the security measure on the highest possible level at a reasonable price. We are looking forward to this cooperation and wish you plenty of successes.