About us
Make IT for business
We operate globally
while supporting international and local business objectives of our customers.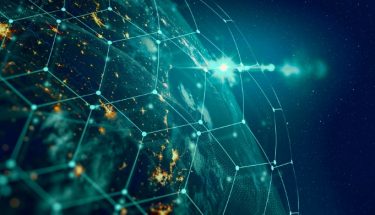 The world around us has undergone a digital revolution
That is why our mission is to satisfy business through comprehensive IT services for business in Poland and abroad. We have implemented it based on unique competences within IT integration and cloud computing for almost 30 years.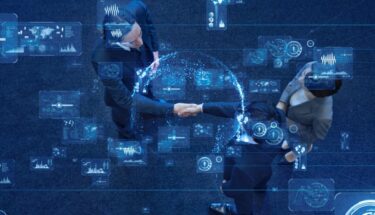 Safe IT in the service model
We specialize in IT outsourcing and providing flexible and secure IT infrastructure in a service model.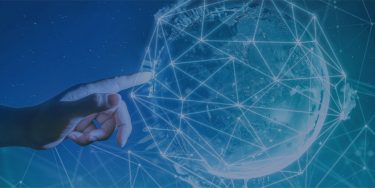 Over the years we have built solid foundations of our activity
We have developed our competences through gaining essential for the IT industry experience in providing customers with optimal and individually selected IT technologies. Thanks to that we can create solutions adapted both to business needs and the most demanding technological parameters.
Polcom is the owner of 2 data centers
We have designed and built ourselves two the most modern data centers in Poland which ensure international security and quality standards. This allows our clients to implement global business projects.
IT services for business
Based on our experience we offer our customers IT outsourcing services: from simple colocation services to cloud computing services, data backups, disaster recovery and business continuity.
Polcom's Cloud
Disaster Recovery
Business Continuity
Managed Services
Data Center
IT Migration
Cybersecurity
IT Management
Get to know all the services
We are a member of the Polish Data Center Association
The mission of the Polish Data Center Association is to take care of good interests of Polish data processing centers and encourage Polish companies and state institutions to use IT outsourcing at a data center. We reach this objective by building a positive image of this sector of business services and presenting benefits of the solutions created based on data centers.
We hold a quality label Polish Cloud – it is a distinction for Polish cloud computing companies whose centers are located in Poland and behind whom are the quality, security, the highest standards and professionalism.
Global reach
Of IT projects
"We made a decision to establish cooperation with Polcom because we want our services to have the highest level of availability. Using the backup office and private cloud computing enables us to achieve this objective to a large extent.  Polcom's services enable us to dynamically adjust IT infrastructure to our current needs with a simultaneous lower investment risk. As a result, they reduce the expenditures in the IT area and are simply convenient."
"Colocation of our servers to Polcom Data Center enabled us to increase the level of IT infrastructure safety, which directly influences the production process continuity. Thanks to that we are certain that the possibility of failure has been limited to a minimum.

It's worth emphasizing the fact that transferring IT infrastructure to the data center enabled us to reduce investment costs connected with the maintenance of the server room. In our opinion, Polcom has the greatest experience in the area of colocation services and perfect technical facilities, and it meets international standards related to data security while paying attention to relationships based on partnership."
"On an everyday basis, we try to exploit the latest technological solutions supporting business development in order to manage our resources in a more efficient way. I may boldly say that colocation of our servers to Polcom enabled us to increase security of our IT infrastructure."
"Cooperation with Polcom enabled us to reach for cross-cutting methods dedicated to our business activity. We received support thanks to which our IT resources are secure and, what is important, scalable since thanks to that we do not feel limited by IT infrastructure we own."
"Nowy Styl Group would like to use cross-cuttings services supporting business development. We are a satisfied user of the solutions offered by Polcom. Properly selected components and parameters of IT environment which adapt to the current needs of our enterprise enable us to successfully exploit dedicated solutions. We received proper quality together with measurable savings."
 "As a leader in the insurance and financial services industries for over three decades, safeguarding our IT operations, data and customer data is of the utmost importance. Co-location of the Sapiens' servers to the Polcom Data Center has offered us peace of mind, lower costs and greater flexibility. We value our partnership with Polcom because, like us, they provide a high-quality service and have a customer-first approach."
"We are aware of the fact that there are no two identical companies or institutions, therefore each new project begins with a detailed audit and we focus on getting to know the exact expectations of the company.

We expect the same approach to business matters from our Partners. We decided to cooperate with Polcom because we gained dedicated solutions which support our development."
"Our migration to Polcom was a great success. Not only did it lead to the improvement of quality of our services, but also increased the level of trust among our clients."
"Cooperation with Polcom enabled us to reach for cross-cutting methods dedicated to our business activity. We received support thanks to which our IT resources are secure and, what is important, scalable since thanks to that we do not feel limited by IT infrastructure we own."
"Nowy Styl Group would like to use cross-cuttings services supporting business development. We are a satisfied user of the solutions offered by Polcom. Properly selected components and parameters of IT environment which adapt to the current needs of our enterprise enable us to successfully exploit dedicated solutions. We received proper quality together with measurable savings."
"Nowy Styl Group would like to use cross-cuttings services supporting business development. We are a satisfied user of the solutions offered by Polcom. Properly selected components and parameters of IT environment which adapt to the current needs of our enterprise enable us to successfully exploit dedicated solutions. We received proper quality together with measurable savings."
"Nowy Styl Group would like to use cross-cuttings services supporting business development. We are a satisfied user of the solutions offered by Polcom. Properly selected components and parameters of IT environment which adapt to the current needs of our enterprise enable us to successfully exploit dedicated solutions. We received proper quality together with measurable savings."
"Nowy Styl Group would like to use cross-cuttings services supporting business development. We are a satisfied user of the solutions offered by Polcom. Properly selected components and parameters of IT environment which adapt to the current needs of our enterprise enable us to successfully exploit dedicated solutions. We received proper quality together with measurable savings."
"Nowy Styl Group would like to use cross-cuttings services supporting business development. We are a satisfied user of the solutions offered by Polcom. Properly selected components and parameters of IT environment which adapt to the current needs of our enterprise enable us to successfully exploit dedicated solutions. We received proper quality together with measurable savings."
"Nowy Styl Group would like to use cross-cuttings services supporting business development. We are a satisfied user of the solutions offered by Polcom. Properly selected components and parameters of IT environment which adapt to the current needs of our enterprise enable us to successfully exploit dedicated solutions. We received proper quality together with measurable savings."
"Nowy Styl Group would like to use cross-cuttings services supporting business development. We are a satisfied user of the solutions offered by Polcom. Properly selected components and parameters of IT environment which adapt to the current needs of our enterprise enable us to successfully exploit dedicated solutions. We received proper quality together with measurable savings."
"Nowy Styl Group would like to use cross-cuttings services supporting business development. We are a satisfied user of the solutions offered by Polcom. Properly selected components and parameters of IT environment which adapt to the current needs of our enterprise enable us to successfully exploit dedicated solutions. We received proper quality together with measurable savings."
"Nowy Styl Group would like to use cross-cuttings services supporting business development. We are a satisfied user of the solutions offered by Polcom. Properly selected components and parameters of IT environment which adapt to the current needs of our enterprise enable us to successfully exploit dedicated solutions. We received proper quality together with measurable savings."
"Nowy Styl Group would like to use cross-cuttings services supporting business development. We are a satisfied user of the solutions offered by Polcom. Properly selected components and parameters of IT environment which adapt to the current needs of our enterprise enable us to successfully exploit dedicated solutions. We received proper quality together with measurable savings."
"Nowy Styl Group would like to use cross-cuttings services supporting business development. We are a satisfied user of the solutions offered by Polcom. Properly selected components and parameters of IT environment which adapt to the current needs of our enterprise enable us to successfully exploit dedicated solutions. We received proper quality together with measurable savings."
"Nowy Styl Group would like to use cross-cuttings services supporting business development. We are a satisfied user of the solutions offered by Polcom. Properly selected components and parameters of IT environment which adapt to the current needs of our enterprise enable us to successfully exploit dedicated solutions. We received proper quality together with measurable savings."
"As a leader in the insurance and financial services industries for over three decades, safeguarding our IT operations, data and customer data is of the utmost importance. Co-location of the Sapiens' servers to the Polcom Data Center has offered us peace of mind, lower costs and greater flexibility. We value our partnership with Polcom because, like us, they provide a high-quality service and have a customer-first approach."
"As a leader in the insurance and financial services industries for over three decades, safeguarding our IT operations, data and customer data is of the utmost importance. Co-location of the Sapiens' servers to the Polcom Data Center has offered us peace of mind, lower costs and greater flexibility. We value our partnership with Polcom because, like us, they provide a high-quality service and have a customer-first approach."
"As a leader in the insurance and financial services industries for over three decades, safeguarding our IT operations, data and customer data is of the utmost importance. Co-location of the Sapiens' servers to the Polcom Data Center has offered us peace of mind, lower costs and greater flexibility. We value our partnership with Polcom because, like us, they provide a high-quality service and have a customer-first approach."
"Cloud computing enabled us to centralize our IT infrastructure, which resulted in an increase in business flexibility and a possibility to plan further development of the company. Creativ-Ceutical provides services to clients from the pharmaceutical industry, therefore security of services provided in the cloud is very important for us.

We chose Polcom because it meets high standards in the field of quality management and in the procedural area, which is a guarantee of security of data processed in the Polcom's cloud. Polcom is a reliable and responsible provider of cloud computing services on the highest international level."
"Cloud computing enabled us to centralize our IT infrastructure, which resulted in an increase in business flexibility and a possibility to plan further development of the company. Creativ-Ceutical provides services to clients from the pharmaceutical industry, therefore security of services provided in the cloud is very important for us.

We chose Polcom because it meets high standards in the field of quality management and in the procedural area, which is a guarantee of security of data processed in the Polcom's cloud. Polcom is a reliable and responsible provider of cloud computing services on the highest international level."
"Cloud computing enabled us to centralize our IT infrastructure, which resulted in an increase in business flexibility and a possibility to plan further development of the company. Creativ-Ceutical provides services to clients from the pharmaceutical industry, therefore security of services provided in the cloud is very important for us.

We chose Polcom because it meets high standards in the field of quality management and in the procedural area, which is a guarantee of security of data processed in the Polcom's cloud. Polcom is a reliable and responsible provider of cloud computing services on the highest international level."
"Cloud computing enabled us to centralize our IT infrastructure, which resulted in an increase in business flexibility and a possibility to plan further development of the company. Creativ-Ceutical provides services to clients from the pharmaceutical industry, therefore security of services provided in the cloud is very important for us.

We chose Polcom because it meets high standards in the field of quality management and in the procedural area, which is a guarantee of security of data processed in the Polcom's cloud. Polcom is a reliable and responsible provider of cloud computing services on the highest international level."
"Cloud computing enabled us to centralize our IT infrastructure, which resulted in an increase in business flexibility and a possibility to plan further development of the company. Creativ-Ceutical provides services to clients from the pharmaceutical industry, therefore security of services provided in the cloud is very important for us.

We chose Polcom because it meets high standards in the field of quality management and in the procedural area, which is a guarantee of security of data processed in the Polcom's cloud. Polcom is a reliable and responsible provider of cloud computing services on the highest international level."
"Cloud computing enabled us to centralize our IT infrastructure, which resulted in an increase in business flexibility and a possibility to plan further development of the company. Creativ-Ceutical provides services to clients from the pharmaceutical industry, therefore security of services provided in the cloud is very important for us.

We chose Polcom because it meets high standards in the field of quality management and in the procedural area, which is a guarantee of security of data processed in the Polcom's cloud. Polcom is a reliable and responsible provider of cloud computing services on the highest international level."
"Cloud computing enabled us to centralize our IT infrastructure, which resulted in an increase in business flexibility and a possibility to plan further development of the company. Creativ-Ceutical provides services to clients from the pharmaceutical industry, therefore security of services provided in the cloud is very important for us.

We chose Polcom because it meets high standards in the field of quality management and in the procedural area, which is a guarantee of security of data processed in the Polcom's cloud. Polcom is a reliable and responsible provider of cloud computing services on the highest international level."
"Using the Polcom's offer didn't require from us any expenditures connected with the purchase of IT infrastructure. We also avoided excessive amount of hardware. Instead, we received a dedicated environment which we successfully avail ourselves of."
"Using the Polcom's offer didn't require from us any expenditures connected with the purchase of IT infrastructure. We also avoided excessive amount of hardware. Instead, we received a dedicated environment which we successfully avail ourselves of."
"Before making a decision about migration of a system that was of key importance for us to cloud environment we had conducted a detailed analysis of many models and solutions available on the market. Due to the fact that optimization of investment costs and maintenance of continuity of operations of systems supporting production in our factories was a key element was for us, we decided to choose cloud computing at Polcom Data Center. Polcom guarantees the highest level of security of services and project-oriented approach at every stage."
"Before making a decision about migration of a system that was of key importance for us to cloud environment we had conducted a detailed analysis of many models and solutions available on the market. Due to the fact that optimization of investment costs and maintenance of continuity of operations of systems supporting production in our factories was a key element was for us, we decided to choose cloud computing at Polcom Data Center. Polcom guarantees the highest level of security of services and project-oriented approach at every stage."
"Before making a decision about migration of a system that was of key importance for us to cloud environment we had conducted a detailed analysis of many models and solutions available on the market. Due to the fact that optimization of investment costs and maintenance of continuity of operations of systems supporting production in our factories was a key element was for us, we decided to choose cloud computing at Polcom Data Center. Polcom guarantees the highest level of security of services and project-oriented approach at every stage."
"Before making a decision about migration of a system that was of key importance for us to cloud environment we had conducted a detailed analysis of many models and solutions available on the market. Due to the fact that optimization of investment costs and maintenance of continuity of operations of systems supporting production in our factories was a key element was for us, we decided to choose cloud computing at Polcom Data Center. Polcom guarantees the highest level of security of services and project-oriented approach at every stage."
"Before making a decision about migration of a system that was of key importance for us to cloud environment we had conducted a detailed analysis of many models and solutions available on the market. Due to the fact that optimization of investment costs and maintenance of continuity of operations of systems supporting production in our factories was a key element was for us, we decided to choose cloud computing at Polcom Data Center. Polcom guarantees the highest level of security of services and project-oriented approach at every stage."
"A continually growing scale of provided services and number of DSI Underground, convinced us to search for a provider of IT solutions whom we could trust. Polcom offers flexible configurations, reliable infrastructure and high level of services thanks to almost 100% SLA guarantee that can be scaled freely depending on the needs of our company."
"A continually growing scale of provided services and number of DSI Underground, convinced us to search for a provider of IT solutions whom we could trust. Polcom offers flexible configurations, reliable infrastructure and high level of services thanks to almost 100% SLA guarantee that can be scaled freely depending on the needs of our company."
"A continually growing scale of provided services and number of DSI Underground, convinced us to search for a provider of IT solutions whom we could trust. Polcom offers flexible configurations, reliable infrastructure and high level of services thanks to almost 100% SLA guarantee that can be scaled freely depending on the needs of our company."
"A continually growing scale of provided services and number of DSI Underground, convinced us to search for a provider of IT solutions whom we could trust. Polcom offers flexible configurations, reliable infrastructure and high level of services thanks to almost 100% SLA guarantee that can be scaled freely depending on the needs of our company."
"A continually growing scale of provided services and number of DSI Underground, convinced us to search for a provider of IT solutions whom we could trust. Polcom offers flexible configurations, reliable infrastructure and high level of services thanks to almost 100% SLA guarantee that can be scaled freely depending on the needs of our company."
"A continually growing scale of provided services and number of DSI Underground, convinced us to search for a provider of IT solutions whom we could trust. Polcom offers flexible configurations, reliable infrastructure and high level of services thanks to almost 100% SLA guarantee that can be scaled freely depending on the needs of our company."
"A continually growing scale of provided services and number of DSI Underground, convinced us to search for a provider of IT solutions whom we could trust. Polcom offers flexible configurations, reliable infrastructure and high level of services thanks to almost 100% SLA guarantee that can be scaled freely depending on the needs of our company."
"A continually growing scale of provided services and number of DSI Underground, convinced us to search for a provider of IT solutions whom we could trust. Polcom offers flexible configurations, reliable infrastructure and high level of services thanks to almost 100% SLA guarantee that can be scaled freely depending on the needs of our company."
"A continually growing scale of provided services and number of DSI Underground, convinced us to search for a provider of IT solutions whom we could trust. Polcom offers flexible configurations, reliable infrastructure and high level of services thanks to almost 100% SLA guarantee that can be scaled freely depending on the needs of our company."
"A continually growing scale of provided services and number of DSI Underground, convinced us to search for a provider of IT solutions whom we could trust. Polcom offers flexible configurations, reliable infrastructure and high level of services thanks to almost 100% SLA guarantee that can be scaled freely depending on the needs of our company."
"A continually growing scale of provided services and number of DSI Underground, convinced us to search for a provider of IT solutions whom we could trust. Polcom offers flexible configurations, reliable infrastructure and high level of services thanks to almost 100% SLA guarantee that can be scaled freely depending on the needs of our company."
"A continually growing scale of provided services and number of DSI Underground, convinced us to search for a provider of IT solutions whom we could trust. Polcom offers flexible configurations, reliable infrastructure and high level of services thanks to almost 100% SLA guarantee that can be scaled freely depending on the needs of our company."
"A continually growing scale of provided services and number of DSI Underground, convinced us to search for a provider of IT solutions whom we could trust. Polcom offers flexible configurations, reliable infrastructure and high level of services thanks to almost 100% SLA guarantee that can be scaled freely depending on the needs of our company."
"A continually growing scale of provided services and number of DSI Underground, convinced us to search for a provider of IT solutions whom we could trust. Polcom offers flexible configurations, reliable infrastructure and high level of services thanks to almost 100% SLA guarantee that can be scaled freely depending on the needs of our company."
"A continually growing scale of provided services and number of DSI Underground, convinced us to search for a provider of IT solutions whom we could trust. Polcom offers flexible configurations, reliable infrastructure and high level of services thanks to almost 100% SLA guarantee that can be scaled freely depending on the needs of our company."
"A continually growing scale of provided services and number of DSI Underground, convinced us to search for a provider of IT solutions whom we could trust. Polcom offers flexible configurations, reliable infrastructure and high level of services thanks to almost 100% SLA guarantee that can be scaled freely depending on the needs of our company."
"A continually growing scale of provided services and number of DSI Underground, convinced us to search for a provider of IT solutions whom we could trust. Polcom offers flexible configurations, reliable infrastructure and high level of services thanks to almost 100% SLA guarantee that can be scaled freely depending on the needs of our company."
"A continually growing scale of provided services and number of DSI Underground, convinced us to search for a provider of IT solutions whom we could trust. Polcom offers flexible configurations, reliable infrastructure and high level of services thanks to almost 100% SLA guarantee that can be scaled freely depending on the needs of our company."
"A continually growing scale of provided services and number of DSI Underground, convinced us to search for a provider of IT solutions whom we could trust. Polcom offers flexible configurations, reliable infrastructure and high level of services thanks to almost 100% SLA guarantee that can be scaled freely depending on the needs of our company."
4

Continents within reach of our services

Customers of Cloud Computing services

Of our Customers have international reach

170

Specialists in the team
They trusted us
Check what solutions we can offer your industry
Automotive
E-commerce
Finances and banking
Industry and production
Medicine and pharmaceutics
New technologies
Public sector
Retail i FMCG
Transportation and logistics