Autor
Pawel Kruszec
Getin Noble Bank
Another step in digitalization of business processes
Getin Noble Bank, with almost 400 own and partnership branches all over Poland and regularly valued by experts in the field for high quality of service, decided to take another step in the digitalization process. To do so, having conducted a deep analysis of providers on the Polish market regarding their compliance with regulatory requirements, the bank decided to establish cooperation with Polcom.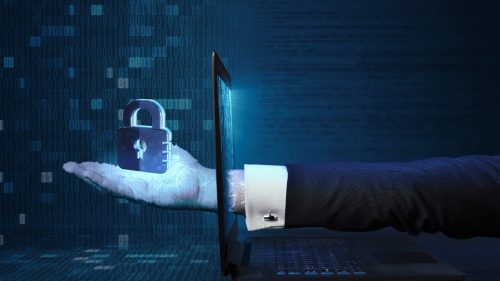 Within the framework of the established cooperation, Getin Noble Bank will avail itself of services the purpose of which is to maintain business processes and change of the approach towards the manner of IT infrastructure maintenance
There are specific criteria that must be met by banks within the scope of IT services. Ordinary bank investments in the IT area that meet the requirements of market regulatory authorities constitute a great challenge. In turn, professional data centers specializing in providing top quality IT services, meet appropriate standards and hold certificates that confirm their high quality, and undergo numerous security audits on an ongoing basis. That is exactly why we decided on an external service provider – Dariusz Majka, IT Project Manager at Getin Noble Bank says.
Polcom provides us with the guarantee of meeting both national and international standards as well as technical conditions. It also meets key requirements for the banking sector dictated by the EU regulations. It all makes us think that it was the best possible choice – Dariusz Majka.
Maintaining continuity of operations and meeting all the standards and guidelines of the market regulatory authorities is of key significance for the maintenance of business processes in a bank. On the one hand, these standards are subject to numerous inspections and audits, and on the other hand, they frequently change. It is a great challenge for a single entity to each time adapt to the new requirements to pass through appropriate inspections.
The returns to scale and appropriate specialization result in the fact that it's easier for professional service providers to meet all the requirements of the regulatory authorities and adapt to them more quickly in order to manage data security in an efficient manner. More and more financial institutions decide on IT services of external providers. The main reasons for such decisions are appropriate preparation of infrastructure and meeting high standards and security certificates by such centers.
We are glad that Getin Noble Bank has trusted us. It is true that ensuring the highest security standards and concern about service management quality results in Polcom's development towards advanced services for the financial sector. Nowadays, many financial institutions avail themselves of our services. These are banks with both Polish and foreign capitals, but not only. Some of financial institutions we cooperate with conduct their activity outside Europe, among other things, in the United States – Mariusz Juranek, sales director at Polcom, emphasizes.