Services
DoS / DDoS Protection
Full security of your web applications
DoS/DDoS attacks are one of the most popular attacks on the web or systems, and at the same time, one of the most dangerous ones. Anti-DDoS at Polcom is a service which makes it possible to efficiently identify and isolate suspicious traffic within the scope of DDoS attacks.
Security in Polcom
Case Study
Why our clients choose security services from Polcom?
See case study
Anti-DDoS at Polcom
Their main objective is to hinder or prevent access to network services. The result is non-functional or unstable operation of customer's services leading to financial and image-related losses.
Anti-DDoS at Polcom is a service which makes it possible to efficiently identify and isolate suspicious traffic within the scope of DDoS attacks.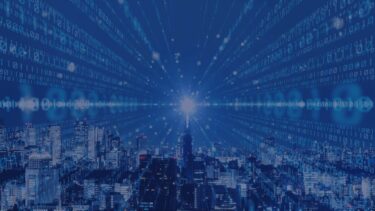 Mitigation of attacks
Mitigation of attacks is conducted on a few levels, from operators' links to access to the application. The systems are monitored and managed by Polcom in a 24/7 mode which guarantees the shortest time of reaction to the incidents that occur in the network.
Managing an enterprise of dispersed structure is quite a challenge. Within the framework of process systematization, we were searching for a solution which would make it possible to maintain appropriate efficiency and assume a predictable cost model. The uninterrupted operation regardless of location was also significant. The new system SAP HANA in Polcom's cloud computing turned out to be a solution for us.
Cloud computing didn't only make it possible to relieve the company with regard to maintenance and servicing of IT infrastructure. We also gained a lot of precious time which we can devote to building competitive advantages and business support. The solution provided us also with plenty of space for developing internal competences, which are of key importance for a developing, innovative enterprise like us.
Dominik Micuła
CIO at Synthos
Our migration to Polcom was a great success. Not only did it lead to the improvement of quality of our services, but also increased the level of trust among our clients.
Mondher Toumi
CEO Creativ-Ceutical
A continually growing scale of provided services and number of DSI Underground, convinced us to search for a provider of IT solutions whom we could trust. Polcom offers flexible configurations, reliable infrastructure and high level of services thanks to almost 100% SLA guarantee that can be scaled freely depending on the needs of our company.
Mateusz Borkowski
DSI Underground, Head of Global IT and Digital Strategy
the major benefits
Increase in traffic security
Full insight into traffic data
Short reaction time in the event of an attack
Simple and efficient in management
The most efficient Anti-DDoS protection on the market
Protection without any limits regarding the scale and duration time of the attack
We build our services on the basis of our own data center


Get to know our data center
---
Do you need a dedicated solution?
You haven't found what you were searching for?
Send us an email and tell us more about your project.
We will try to help you.
---
Send an enquiry