Services
SOC as a Service
We watch over the security of your business
Quick reaction time to security incidents is the basic condition to meet the requirements of market regulators and provisions and regulations such as the GDPR.
There are high penalties provided for non-compliance with the regulations.
The consequences related to the violation of data security, however, are difficult to evaluate. We are aware of that, that is why we provide the service of a specialized Security Operations Center: KonektSec – SOC as a Service.
Full scope of security monitoring in the service model (SOC as a Service):
24/7 monitoring and detection of security incidents.
24/7 scenario implementation
Reconfiguration of safety rules
Online access to the system for the customer
Verification of incidents
Passing incidents on to administrators
Recommendations concerning the IT system security
Automation of many complex security management processes
The application of the service increases efficiency of security management processes and facilitates meeting legal requirements and security standards (among other things, the Polish Financial Supervision Authority, PCI-DSS, GDPR, the act on cybersecurity).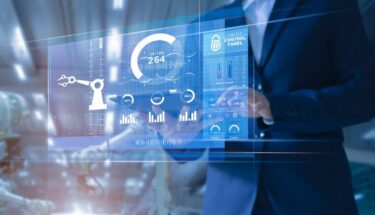 SOC as a Service – Incident Panel - stay up to date!
The customer receives access to the software for managing security incidents, including security of personal data. The solution is made available in the cloud model.
SOC as a Service – Incident Panel
makes it possible to independently manage and handle security incidents according to previously defined scenarios
Monitoring and detection of security incidents.
Automation of security management process in an organization.
Independent management by the security department which facilitates creating electronic documentation of the IT environment.
Meeting the requirements of the law and security standards (the GDPR, act on cybersecurity)
Quicker handling of security incidents, including incidents related to personal data, and cost optimization connected with it.
Optimization of working time of the security department.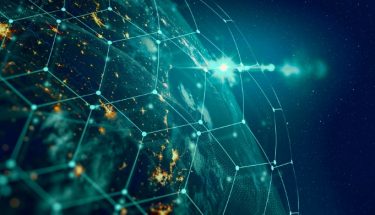 Security incidents under control
KonektSec – SOC Patrol operates in real time and is based on data from any systems which can send information about security incidents.
The events are automatically corelated thanks to which the so-called Security Incident is created.
The incidents are based on the technical layer, but they also take into consideration the business context. That is why their classification can each time be adapted to an enterprise which they concern.
We made a decision to establish cooperation with Polcom because we want our services to have the highest level of availability. Using the backup office and private cloud computing enables us to achieve this objective to a large extent.  Polcom's services enable us to dynamically adjust IT infrastructure to our current needs with a simultaneous lower investment risk. As a result, they reduce the expenditures in the IT area and are simply convenient.
Piotr Chrapała
Director, IT Infrastructure and Production Departament
Cloud computing Cloud computing is definitely the most advantageous solution for Support Service System which is continuously developing. Thanks to cloud computing scalability we can easily properly react to social needs by implementing new support programs on the platform which results in the increase in availability of support of the Fund for Disabled Persons.
Having at our disposal independent and scalable infrastructure, operating 24/7, we are able to offer electronic application for financial resources without leaving home and possibility of remote service of applicants by self-governmental units which became particularly significant in the period of restrictions. While making a decision about Polcom's cloud computing services, we were guided by the conviction that it will be a secure and cost-optimal solution. Thanks to cost optimization, we are able to invest saved resources in increasing support for persons with disabilities, therefore we are becoming more and more convinced that choosing cloud computing was a good decision.
Dr Dariusz Łazar
Project manager of the Service Support System, Department of Programs of the Fund
A continually growing scale of provided services and number of DSI Underground, convinced us to search for a provider of IT solutions whom we could trust. Polcom offers flexible configurations, reliable infrastructure and high level of services thanks to almost 100% SLA guarantee that can be scaled freely depending on the needs of our company.
Mateusz Borkowski
DSI Underground, Head of Global IT and Digital Strategy
Before making a decision about migration of a system that was of key importance for us to cloud environment we had conducted a detailed analysis of many models and solutions available on the market. Due to the fact that optimization of investment costs and maintenance of continuity of operations of systems supporting production in our factories was a key element was for us, we decided to choose cloud computing at Polcom Data Center. Polcom guarantees the highest level of security of services and project-oriented approach at every stage.
Lech Barszczewski
IT Director
Do you need a dedicated solution?
You haven't found what you were searching for?
Send us an email and tell us more about your project.
We will try to help you.
---
Send an enquiry