Services
Data encryption
Your data in the safe hands
The data encryption service causes our customers to be sure that they are the only persons who have influence on who data stored in the cloud is made available to.
Find out more about Polcom Data Center
Case Study
Why our clients choose security services from Polcom
See case study
Comprehensive protection
With the high level of security of provided services in mind, Polcom provides a solution the aim of which is to protect virtual machines against undesirable access and manipulation attempt.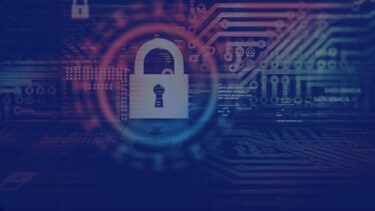 Data control
The service enables customers to independently administer access keys to virtual machines thanks to which they have full control over their virtual environment.
Managing an enterprise of dispersed structure is quite a challenge. Within the framework of process systematization, we were searching for a solution which would make it possible to maintain appropriate efficiency and assume a predictable cost model. The uninterrupted operation regardless of location was also significant. The new system SAP HANA in Polcom's cloud computing turned out to be a solution for us.
Cloud computing didn't only make it possible to relieve the company with regard to maintenance and servicing of IT infrastructure. We also gained a lot of precious time which we can devote to building competitive advantages and business support. The solution provided us also with plenty of space for developing internal competences, which are of key importance for a developing, innovative enterprise like us.
Dominik Micuła
CIO at Synthos
Guided by the choice of an appropriate solution, we cared about providing our patients with the highest possible security level. Polcom turned out to be a reliable partner who does not only fulfil the conditions specified in the agreement, but also tries to meet our current needs.
The main objective of our activity is to create innovative medical solutions, and cooperation with Polcom helps us to execute these assumptions.
Joanna Szyman
President of the Management Board at NEO Hospital
We are perfectly aware of the fact that current business reality, especially in the area of business services, requires following innovations and building unique competences which, as a result, enables us to provide customers with comprehensive services that meet their needs. In order to do so, our company is continuously developing its cooperation with foreign companies such as CompTIA or organizations such as IMPSGA, but it is also searching for top quality solutions on the Polish market, such as for example using computational power at one of the most secure centres in Poland, Polcom Data Center.
Roman Rój
Vice-president at Blue Brain
I hereby confirm that Polcom with its registered office in Skawina, ul. Krakowska 43 conducts the implementation of Security Operations Center for our company within the framework of the execution of the contract. On the basis of our experience, we can recommend Polcom as a trusted and reliable partner.
Andrzej Karpiński
IT Infrastructure Manager
the major benefits
Data security
The data of an enterprise are stored on virtual servers and they are only available for indicated persons.
Easy to use
KonektVault is an intuitive application which guarantees rapid transfer of data and downloading of files.
Secure online platform
Access to virtual machines through a secure web platform. The platform makes it possible to create new virtual machines as well as to administer the available environment.
We build our services on the basis of our own data center

Get to know our data center
---
They trusted us
Do you need a dedicated solution?
You haven't found what you were searching for?
Send us an email and tell us more about your project.
We will try to help you.
---
Send an enquiry