Services
Polcom Enova Cloud Platform
Efficient cloud platform for your ERP
To deploy the software Polcom offers a dedicated virtual environment which guarantees stability of operations and security of collected data. Our cloud solution fully complies with the Enova365 requirements and can be freely adapted to the Customer's needs.
Case Study
What are the benefits of the ERP system deployment in the cloud?
See case study
Increase the efficiency of your business
Enova365 is a well-known ERP software with numerous possibilities of configuration and scaling. The solution proves particularly useful in small and medium-sized organizations of any profile of conducted activity. It is, to a large extent, due to a clear and easy-to-use graphic interface.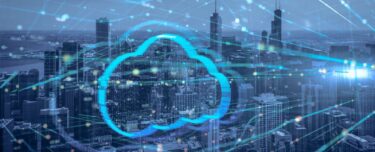 Certified PaaS platform
Polcom offers a certified PaaS platform which ensures high accessibility of the system and full scalability in the event of an increase in the demand for computing power.
Find out more
of the deployment of Enova365 on Polcom Cloud
High security level
Our solutions help to protect your company's data. Thanks to that you can meet the key requirements of the GDPR or protect yourself against attacks.
Scalability
Parameters of the environment are scaled depending on the current needs of your company. Thanks to that you can deploy essential systems in short time.
Shortening of the project deployment time of a new environment
We provide you with qualified specialists, thanks to that project deployment lasts much shorter.
Continuity of operations
The global nature of Polcom's services and dispersed cloud computing infrastructure guarantee the highest level of your business continuity.
Guaranteed accessibility of services
It is particularly important especially in case of enterprises that deal with production where failure of the system may result in downtime on production lines and hard to evaluate financial losses.
Cost optimization
You don't have to invest in the purchase of additional IT equipment while deploying the new system. Thanks to the cloud the costs spread out in time and are fully foreseeable.
We build our services on the basis of our own data center


Get to know our data center
---
Do you need a dedicated solution?
You haven't found what you were searching for?
Send us an email and tell us more about your project.
We will try to help you.
---
Send an enquiry