Services
IT Security
Join the group of customers who have trusted us
IT security means trust in people and procedures, which also includes devices and functionalities. We build services related to security on all level of cooperation and we have an efficient system for managing authorizations.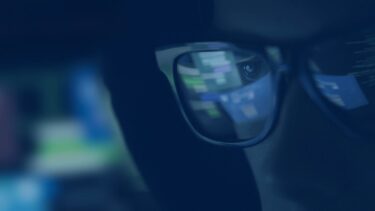 Case study
See how SoftNet and Polcom take care to ensure security in the financial industry
See case study
Safe solutions
Thanks to the use of our own engineering and advisory potential, we can offer comprehensive solutions and take over competences within the scope of cybersecurity.
High level of security
We provide international safety and quality standards, confirmed by certificates.
Quality and certificates
Polcom has numerous international certificates, including ISO 9001, ISO 27001, ISO 27017.
Cost optimization
Optimization of IT security maintenance costs, incl. security measures are implemented where justified by the business.
Guaranteed continuity
We ensure the continuity of provided services.
Polcom services and data security
Get to know our data center
---
They trusted us
There are specific criteria that have to be met by banks within the scope of IT services. Ordinary investments of a bank within the IT field meeting the requirements of market regulators constitute a great challenge. Whereas professional data processing centers specializing in providing top quality IT services meet specific standards and hold certificated that confirm their high quality and are also subject to numerous security audits on a regular basis. Polcom guarantees that we meet both national and international standards as well as technical conditions. It also meets the key requirements  arising from the regulations unique for the banking sector. All that makes it the best possible choice in our opinion.
Dariusz Majka
IT Project Manager at Getin Noble Bank
We have cooperated with Polcom for a few years and this activity yields benefits. We are positively assessed by numerous auditors and other institutions which we are subject to. We provide our customers with a continuous access to systems and applications, guarantee security and cybersecurity on the highest level. Our solutions are compliant with the banking law and guidelines. Together with Polcom, we create better, advanced standards for the banking sector.
Andrzej Data
President of the Management Board at SoftNet
Do you need a dedicated solution?
You haven't found what you were searching for?
Send us an email and tell us more about your project.
We will try to help you.
---
Send an enquiry