Service
Private Cloud
Polish no. 1 in private cloud
Private cloud is an efficient and scalable IT environment adapted to the customer's needs. The resources are made available and used by one organization which guarantees an even higher level of data security.
Experience gained over the years
Polcom has been operating on the Polish and foreign markets for almost 30 years, and it has been providing cloud computing services for more than 10 years.
As a private cloud operator, it creates a secure IT environment adapted to the customer's needs on the basis of two own data centers.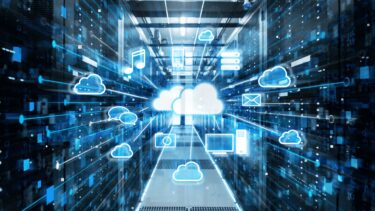 Leader among private cloud providers in Poland
Polcom was classified in the Computerworld 2020 ranking as a leader among cloud providers in Poland and as one of three Polish companies in the top ten.
Learn about the major benefits
Polish cloud - two own data centers located in Poland
Two own data centers connected by the optical fiber
10 years of experience in cloud computing services
Quality and security: ISO 27001, ISO 9001, ISO 27017
Conducting business which is characterized by considerable variability and of dispersed structure constitutes a great challenge. At Carrefour, we were looking for a solution that would enable us to increase IT flexibility without the need for planning investments in the infrastructure. The one that would, on the one hand, enable us to prepare all the systems for the so-called shopping peaks, but, on the other hand, make it possible to control costs, especially investment ones, in a better way.
We decided on modern cloud computing technologies and cooperation with Polcom, a trusted Polish supplier of cloud services, which made an efficient IT environment available from its two independent data processing centers. We are convinced that it will contribute to the strengthening of our position as one of the leaders of technological changes.
Michał Malanowski
Director of the IT department at Carrefour Polska
Do you need a dedicated solution?
You haven't found what you were searching for?
Send us an email and tell us more about your project.
We will try to help you.
---
Send an enquiry