Autor
Pawel Kruszec
We support the World Youth Days!
Read more
In July, young pilgrims from all over the world visited Kraków within the framework of the World Youth Days 2016. The event was a great challenge from the perspective of communication, that is why the Organizing Committee for World Youth Days took care of its reliability thanks to our services.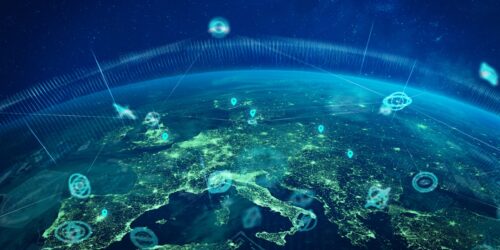 Taking into consideration the need for efficient communication and continuous accessibility for the media and pilgrims from all over Poland and the world, the World Youth Days Committee needed to take care of good IT infrastructure that would ensure uninterrupted operations of all the systems. The Committee decided to use the IT resources in a service model thanks to which the organizers could avail themselves of efficient equipment and IT resources in the "cloud". As it turns out, it was an efficient solution.
Not only does Polcom make computational power available for us, but also the whole computer infrastructure together with software we work on every day and which is indispensable for the Committee's operations. Thanks to that we did not have to be concerned about hardware servicing and we could face the challenges the Committee had to face, Michał Jedynak from the Communications Department of the World Youth Days comments.