Autor
Judyta Polak
Printing under control
thanks to BlueBrain
BlueBrain was awarded a prestigious CompTIA Managed Print Services Trustmark™ certificate granted to companies which distinguish themselves by the application of best solutions and practices used in the IT industry.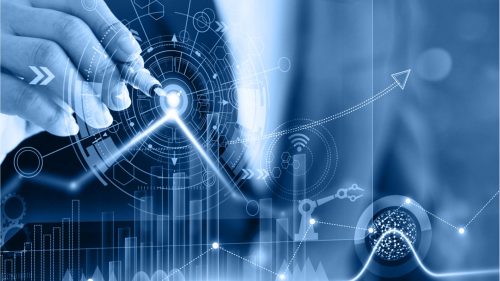 Lack of control over document processing in a company is a nightmare for many entrepreneurs. In response to these needs, Blue Brain provides solutions which make IT integration in this area possible. The obtained certificates, such as Trustmark TM, show that the company does it on the highest international level. It should be noticed that the major objective of the award is to reward these companies which show, thanks to applying new technologies, taking care of customer service and developing in the field of innovations, that quality is the main indicator of provided services for them. The company from Kraków shows that it understands this idea perfectly well.
Blue Brain services make it possible to control documents in real time, create elaborate reports and to reduce costs related to printing and exploiting devices even by 30%. It would not be possible if the decision had not been made to provide services based on cloud computing which makes it possible to easily scale resources and integrate many devices at the same time.
As Roman Rój, Vice-president of Blue Brain, emphasizes,
This certificate is a confirmation of competences and quality of our services. We are perfectly aware of the fact that current business reality, especially in the area of business services, requires us to follow innovations and build unique competences which, as a result enables us to provide customers with comprehensive services that meet their needs. In order to do so, our company is continuously developing its cooperation with foreign companies such as CompTIA or organizations such as IMPSGA, but it is also searching for top quality solutions on the Polish market, such as for example using computational power at one of the most secure centers in Poland, Polcom Data Center.